2014, documentary performance on location, 50'
Residence & Reflection at Kunstenfestivaldesarts Brussels, May 2014
Technical support by Marlies Jacques
Stage setting by Maarten Van den Bossche
In coproduction with Arts Centre Vooruit
Supported by KASK School of Arts Ghent
On location at Oud-Strijderslaan 1 Ghent
12.06. – 15.06.2014
Siedlung is an audiovisual narrative on the urban development of the Berlin Horseshoe Estate by Bruno Taut. With photos, video footage and live overhead projections, a story unfolds about the dream of an architect to build houses for (what he called) 'the common man'. The show is presented on location in Malem, a garden estate in the city of Ghent.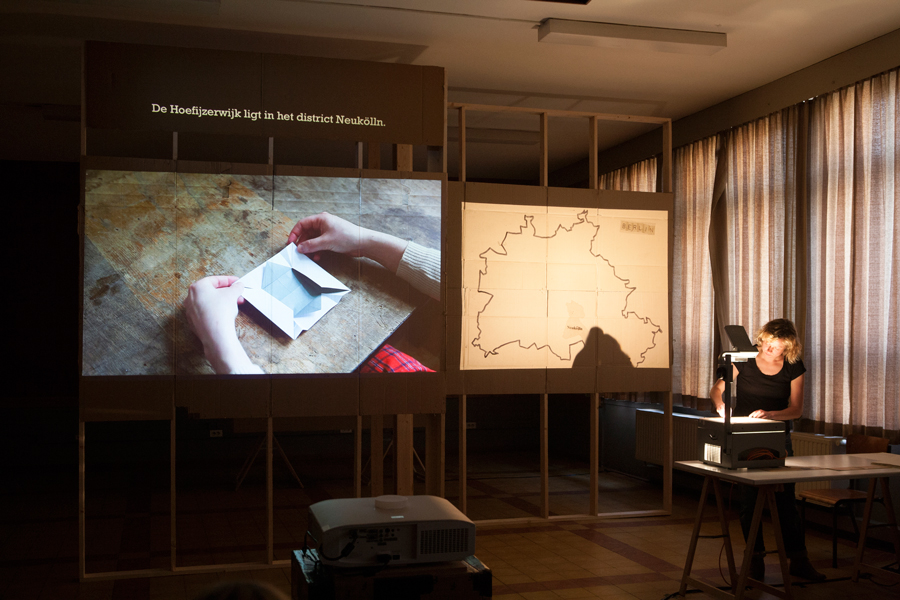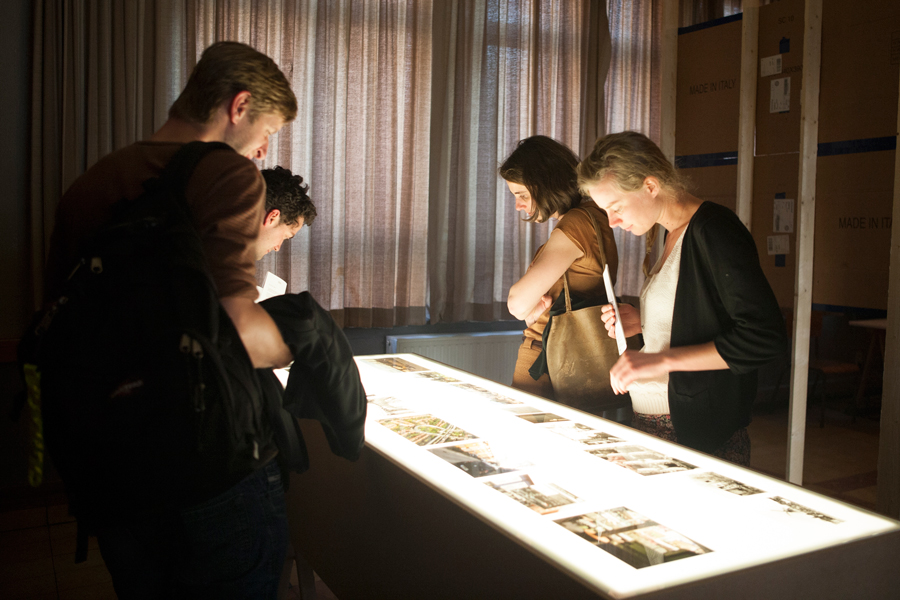 Photos © Matthias Boudry
Siedlung is part Displacement #2, the second chapter of a long-term project on urban development called (Dis)placed Interventions