2013, collective site-specific construction with a cartotheque, cinema and bar
Design & construction in collaboration with Hanne De Vos,
Dimitri Van den Berghe, Steven De Jonge
and many residents of Bloemekenswijk Ghent
With the support of the City of Ghent and Arts Centre Vooruit
On location at Jan Yoensstraat Ghent
29.06 – 08.07.2013
Cinema Forum is a collective construction that parasitizes on the abandoned architecture of social housing blocks in the periphery of Ghent. The temporary construction was made of waste materials collected in the neighbourhood.
The programmation of the cinema started from a 'cartotheque', a dark space of 3 by 4 m that was lit up by the visitors themselves. The cartotheque maps the urban development of the area through memories, experiences, future plans and dreams of what could be.
At the heart of the cartotheque, 10 local stories of urban development are linked to the fiction of films that seemingly have no relation to the neighbourhood. Every night, a local resident programmed his/her film in the central open-air cinema where home-made meals and drinks were served.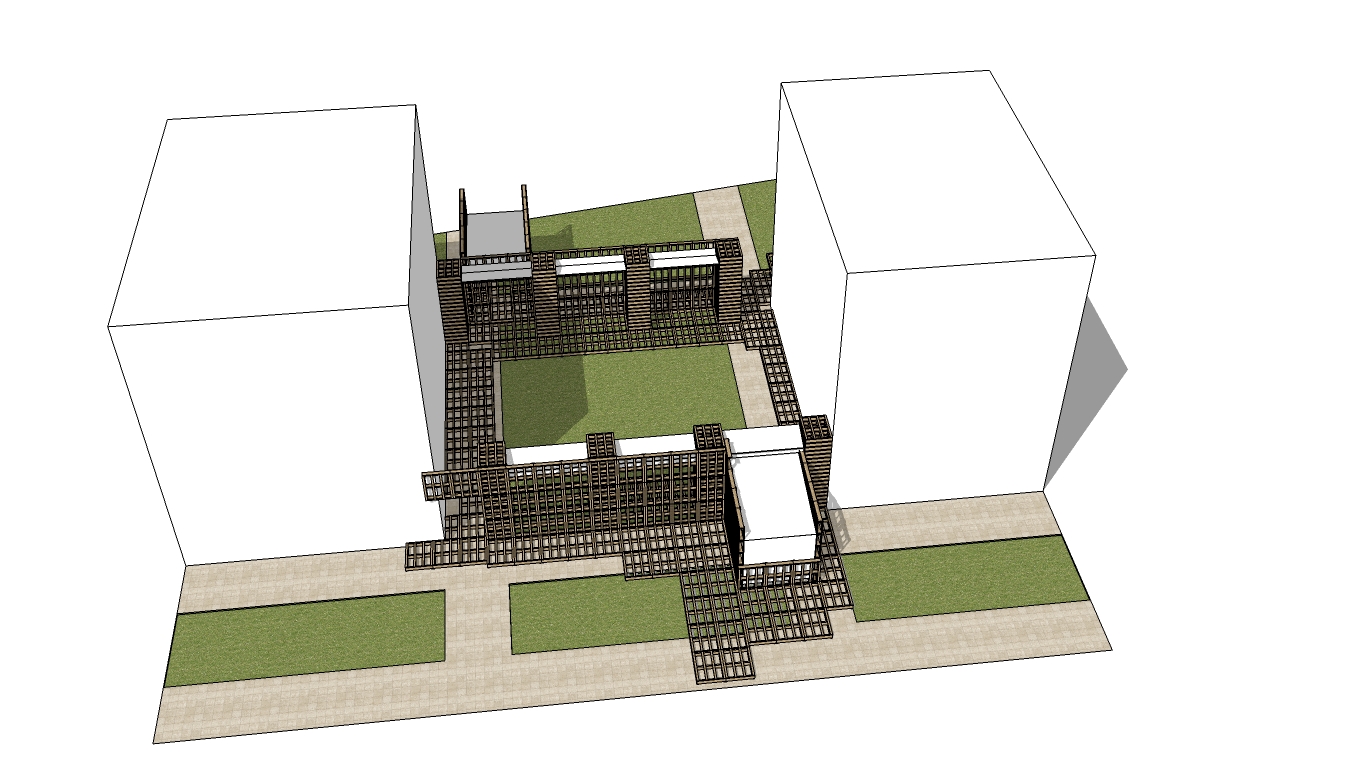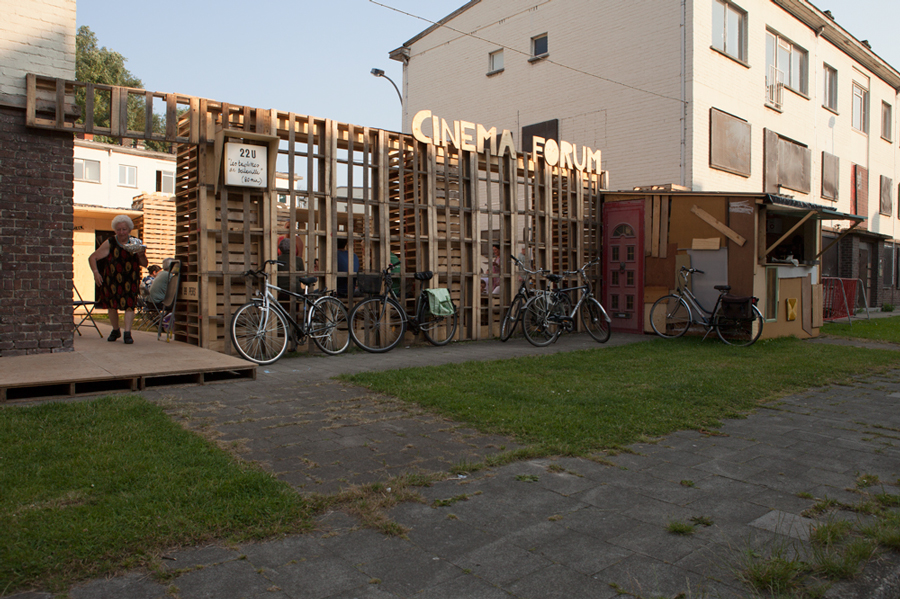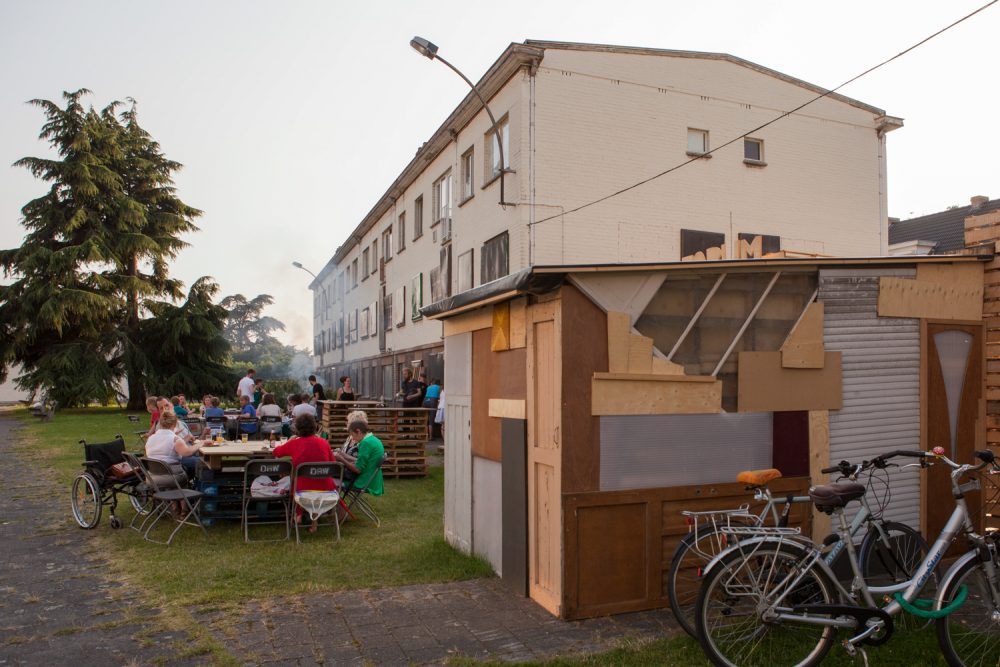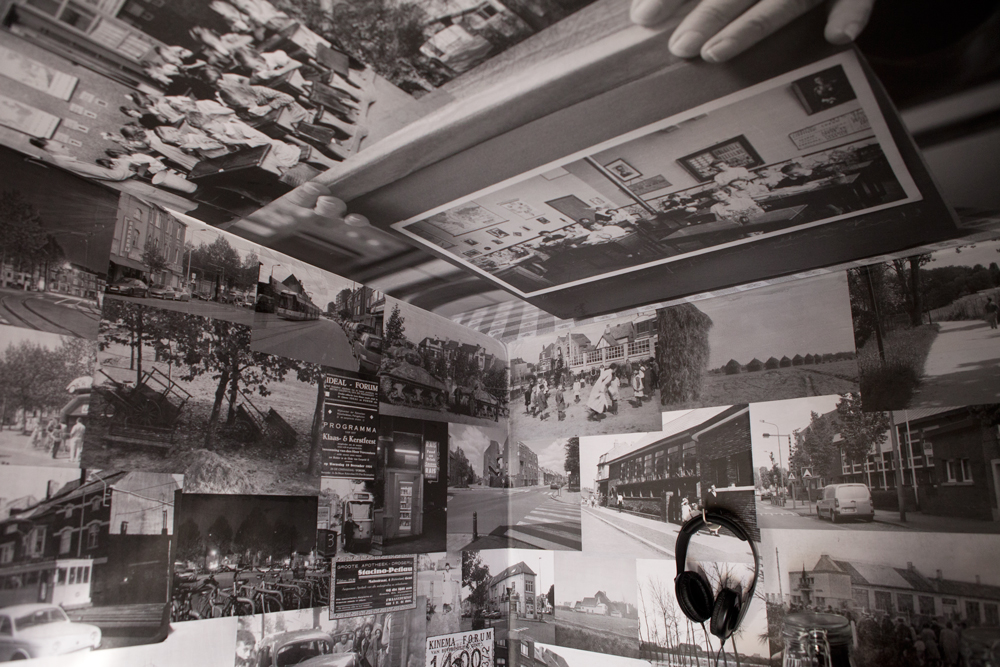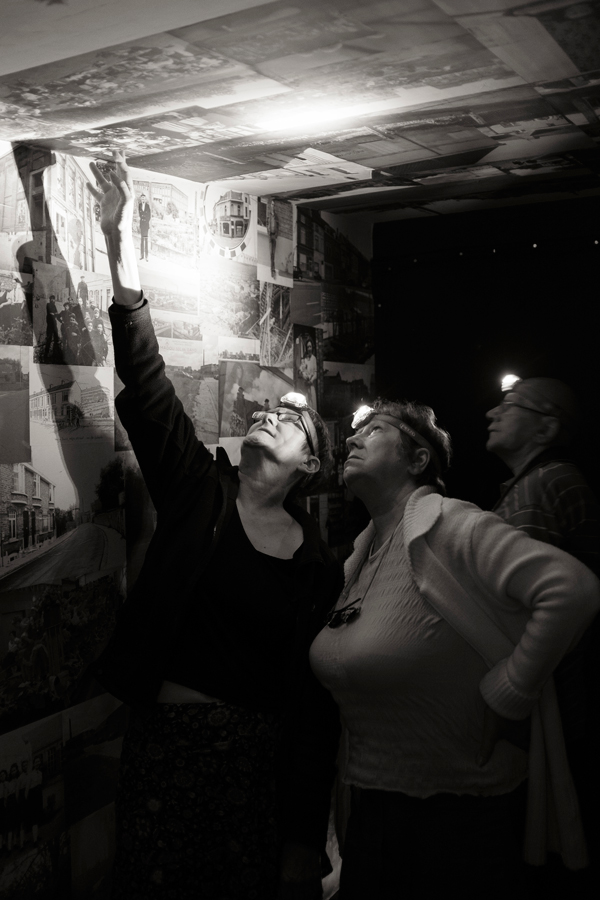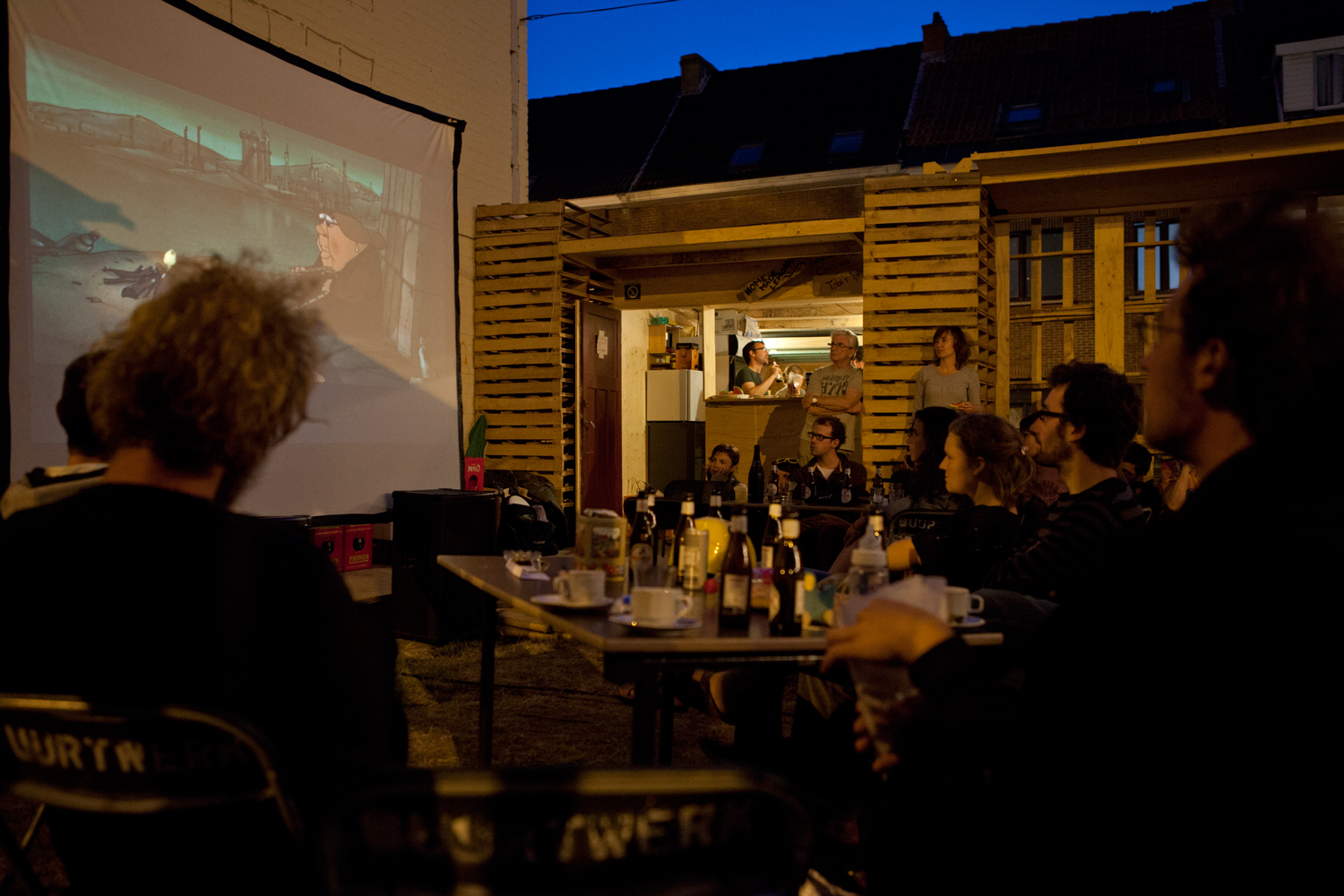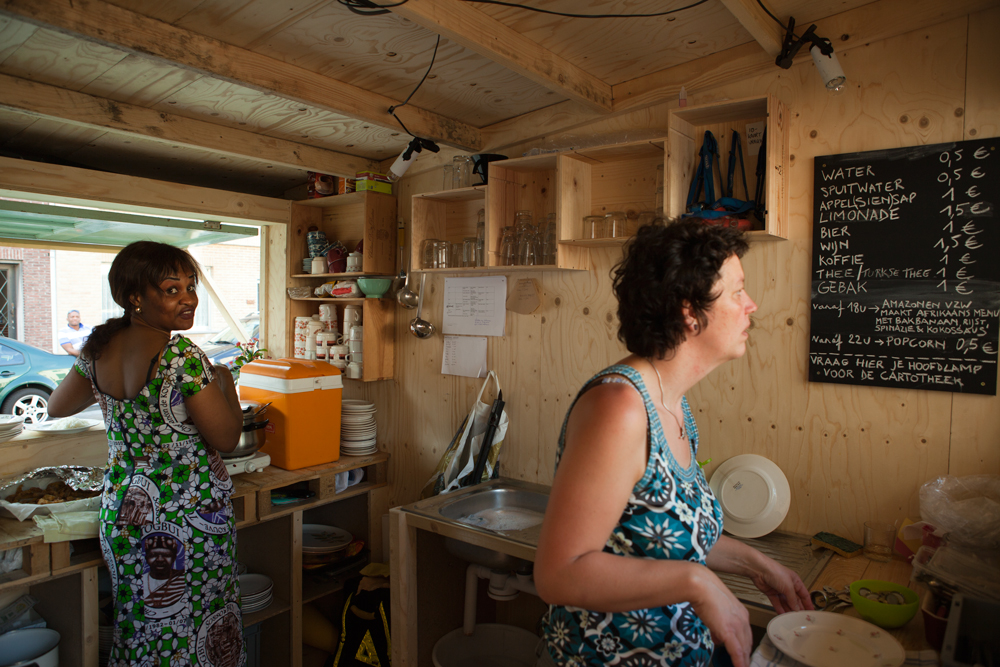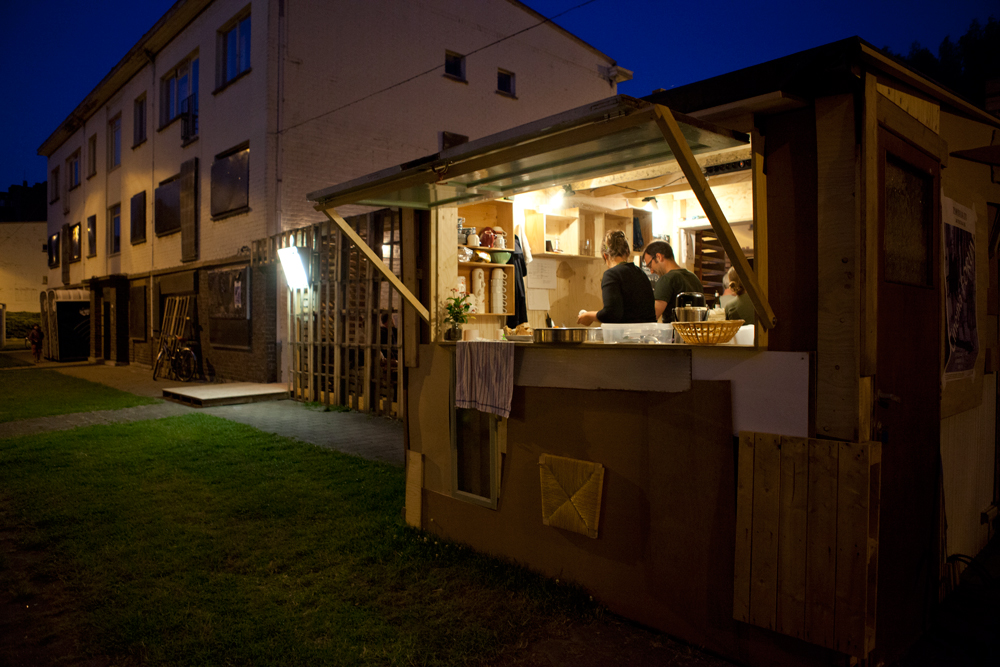 Cinema Forum is part of Displacement #1, the first chapter of a long-term project on urban development called (Dis)placed Interventions.