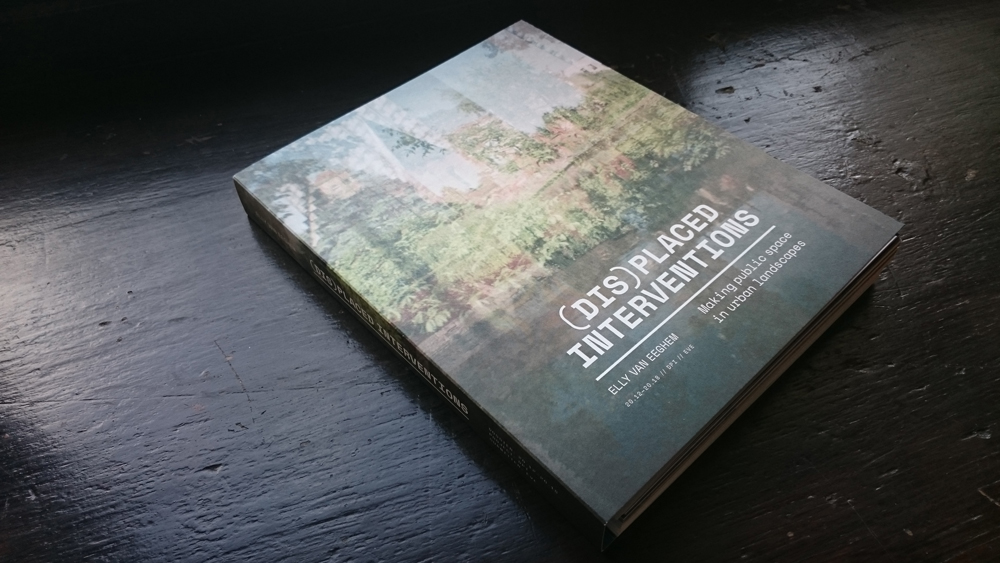 2019, (Dis)placed interventions: Making public space in urban landscapes
200 pages / 18 x 24 cm / English
Concept, texts and images: Elly Van Eeghem / Book design: Pieter Willems – pjotr.be / Copy editing: Jack Stanley / Building plan: Plano Architecten / Printed by: Mirto Print
For sale at Copyright Bookshop Ghent, Arts Centre Vooruit Ghent & STAM City Museum Ghent
Order the book here
In this common urban landscape, developing through privatization, segregation, gentrification and commercialization, an artist searches for public space. She finds it by turning vacant buildings into collaborative workshops, imagining alternative spaces and crossing urban boundaries. With the crucial help of many local citizens joining in the collaboration, together they make their own sense of what "public" means. All of their interventions are transitory, like the city is itself. Consequently, the work is never done.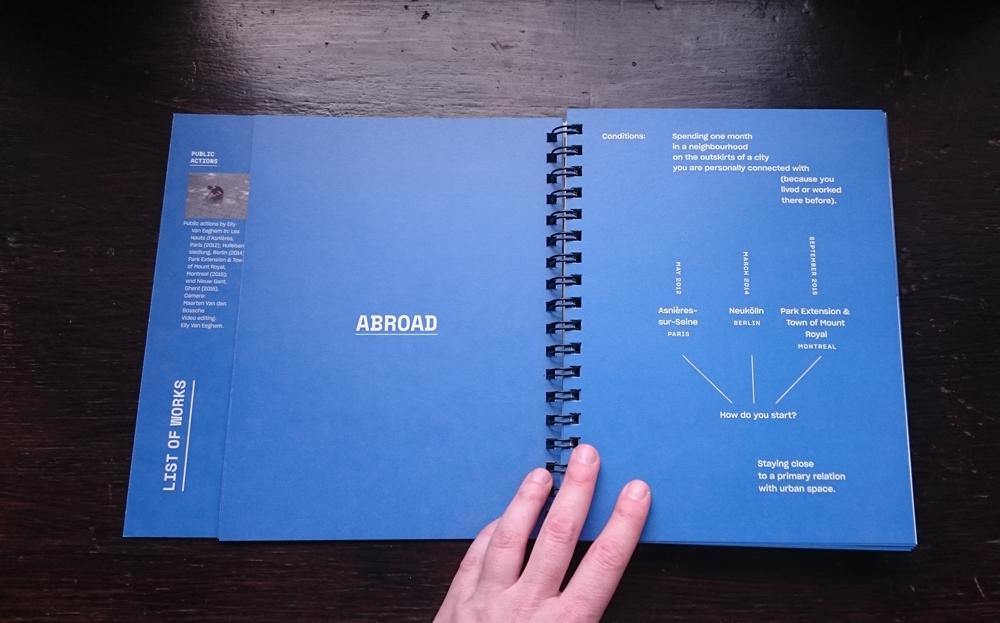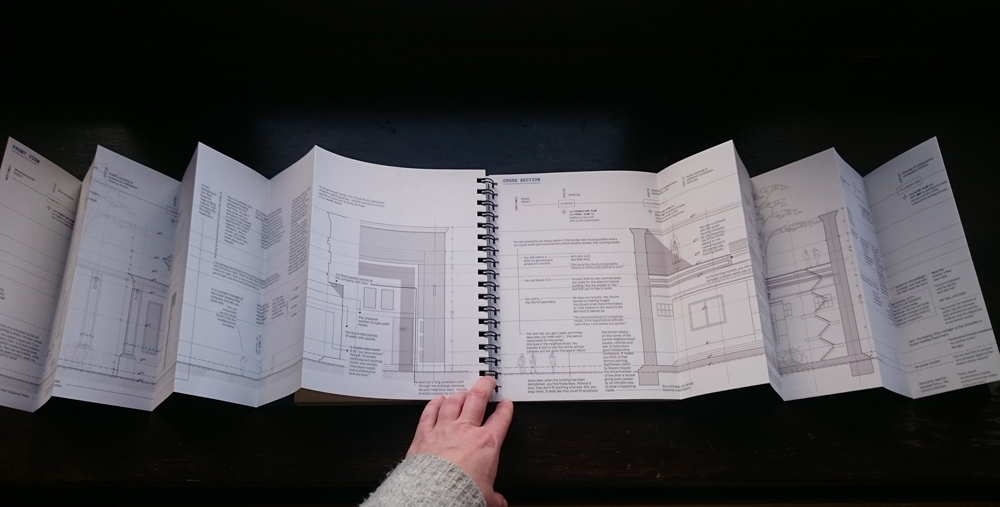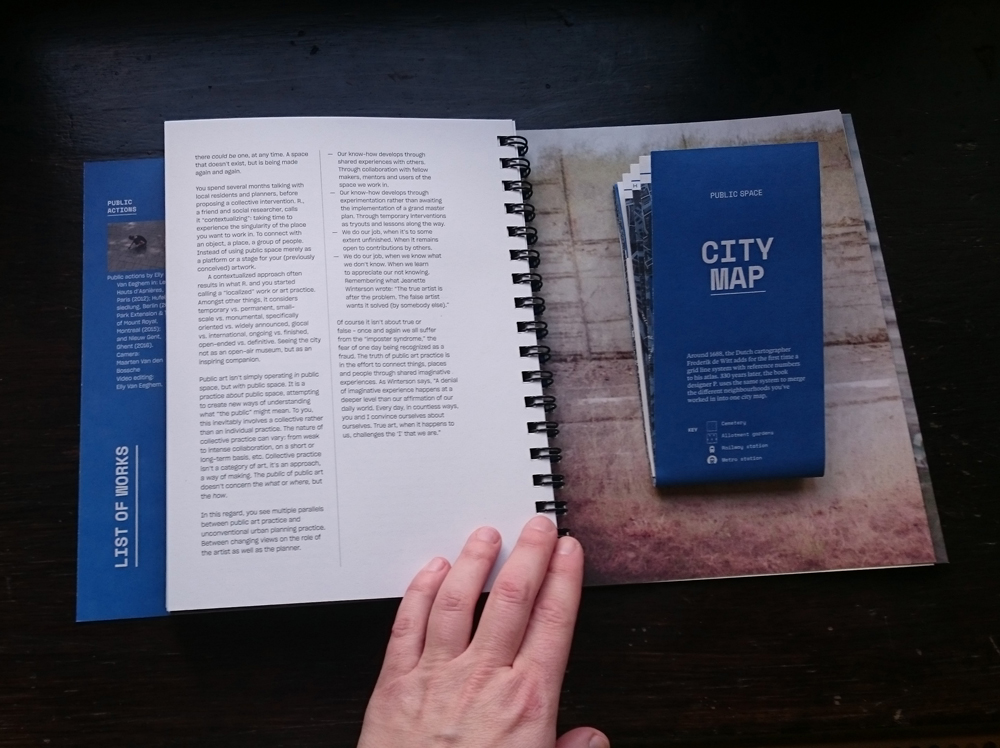 This book provides insight into how the (Dis)placed Interventions art project came about, what happened along the way and what lives on. Elly Van Eeghem raises questions concerning the role of the arts in urban development and notions of artistic sustainability, authorship, autonomy and cooperation.
The book is intended for students and professionals working in the fields of art, urbanism and community work. By extension, it is written for everyone who is interested in contributing to our urbanized living environment.
From 2012 to 2018, Elly Van Eeghem worked on (Dis)placed Interventions, a project connecting local experiences of urban development in Western cities to her hometown Ghent in Belgium. She created a series of documentary videos focusing on the urban development of the Quartier des Fleurs in Asnières-sur-Seine, Paris (2012), the Horseshoe Estate in Neukölln, Berlin (2014) and the Town of Mount Royal & Park Extension, Montreal (2016).
These documentaries where shown in socially and/or physically related neighbourhoods in Ghent, as starting points for various collaborative projects with local residents: a community meeting place (Cinema Forum, 2013), a utopic housing unit (MLM–001, 2015) and a design studio for public space (CAMPUS, 2017).
This book came about in the framework of a research project titled (Dis)placed Interventions by Elly Van Eeghem, at KASK School of Arts Ghent (2012–2018). It was made possible with funding by the Arts Research Fund of the University College Ghent, KASK School of Arts Ghent, the Culture Department of the City of Ghent and City Residency support by Arts Centre Vooruit. Elly Van Eeghem was granted the academic degree of Doctor in Visual Arts in February 2019.