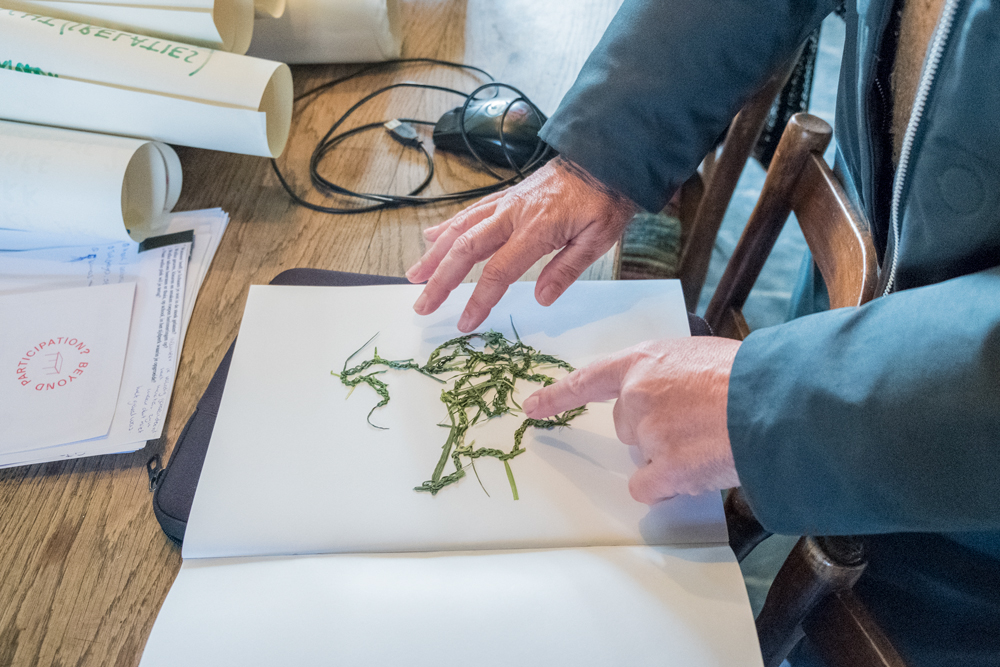 2021 – 2023, Ongoing research
ATLAS is an artistic and social laboratory that unites a collective of artists, critical thinkers and cultural workers. This temporary collective works around four central themes of the European project BEPART: power dynamics, collective policy, redefining the public, and the significance of a particular place.
Their collaborative practice consists of two components: a book of mappings and a multimedia happening based on these mappings. In turn, the practice also generates new mappings for the book.
Atlas Collective consists amongst others of Elly Van Eeghem, Marieke De Munck, Matthias Velle, Niké van Os, Samah Hijawi, Lieselot Siddiki, Dominique Collet, Leontien Allemeersch, Robin Vanbesien, Michiel Soete, Chris Rotsaert, Fatih Devos, Evelyne Coussens, May Abnet, Andy Sarfo, Max Pairon & Jorik De Wilde. This project marks the first time the collective is working together.
ATLAS Ljubljana – October 2021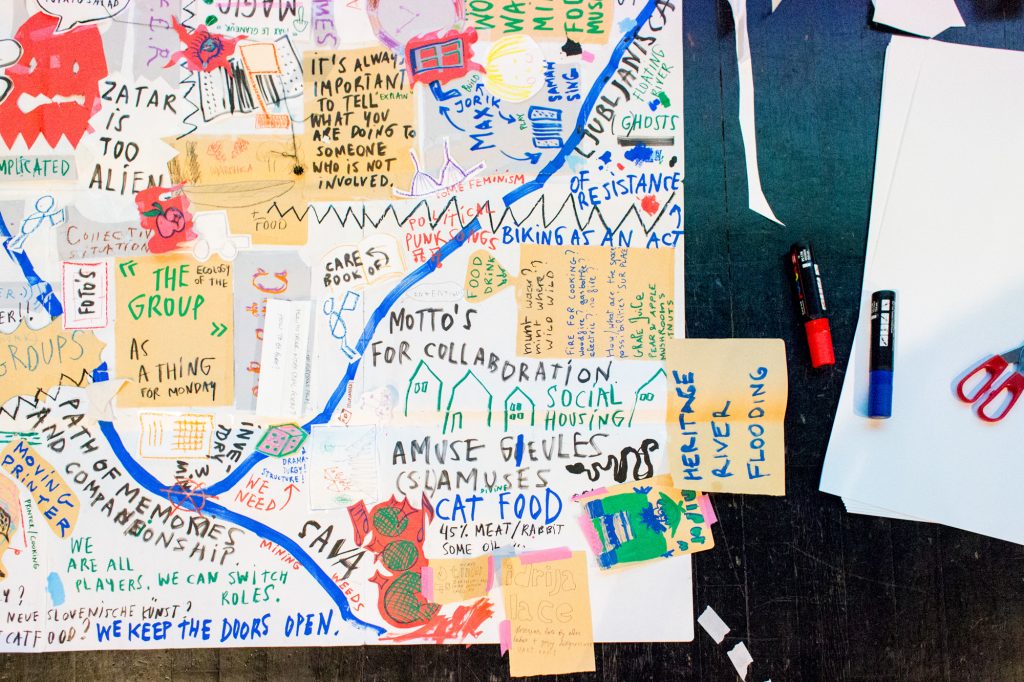 The Path of Memories and Companionship
Bike action around the city
Video 10′
Camera: Andy Sarfo, Elly Van Eeghem, Jorik De Wilde, Leontien Allemeersch
Editing: Andy Sarfo
With the support of: Voo?uit Arts Centre, Creative Europe Beyond Participation, City of Women festival Ljubljana
During the Second World War, the city of Ljubljana was fenced off with barbed wire.
This closed border is now an open walkway of 33 km circling around the city.
It is named the path of memories and companionship.
The historical contrast between closure and opening
resonates in some words by local residents we encountered
who question the current closure or limits of our society.
The bike as a sign of protest seemed the perfect vehicle
to memorize these words.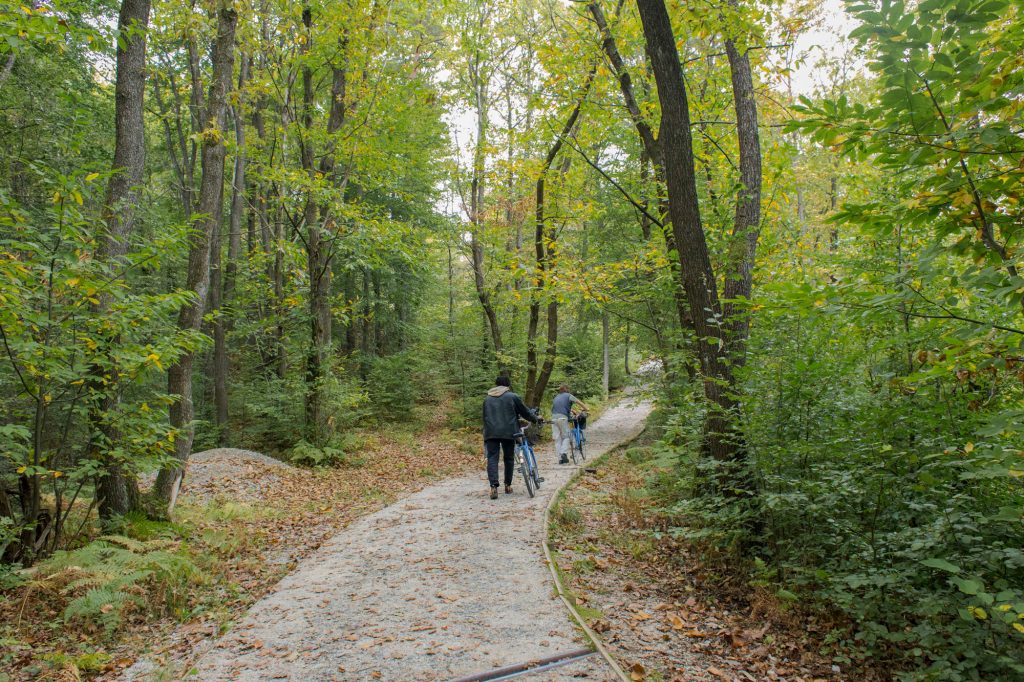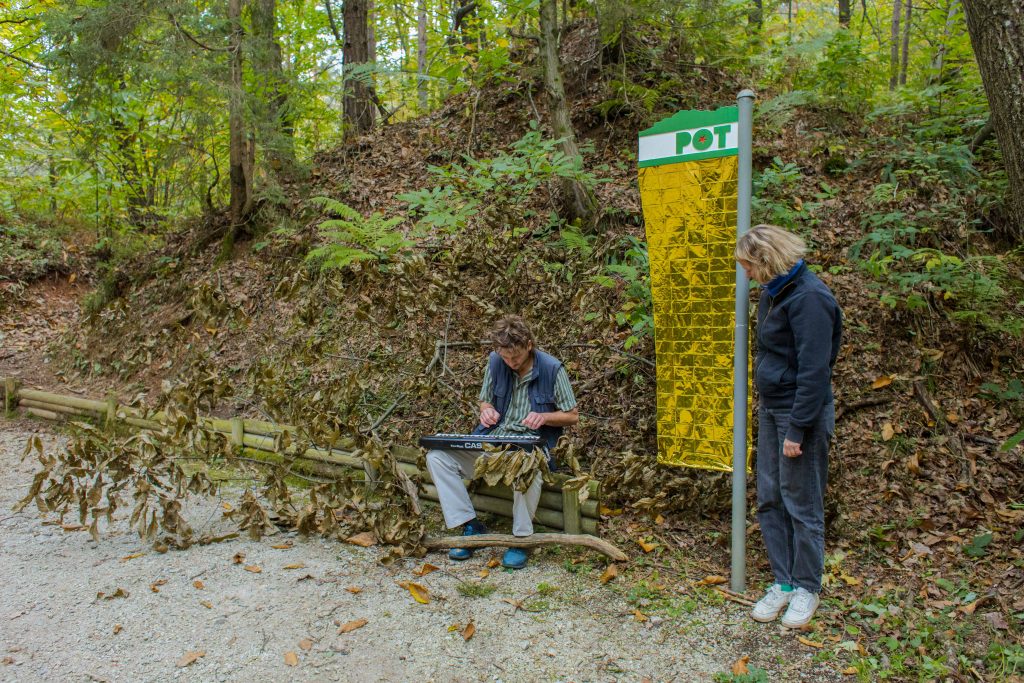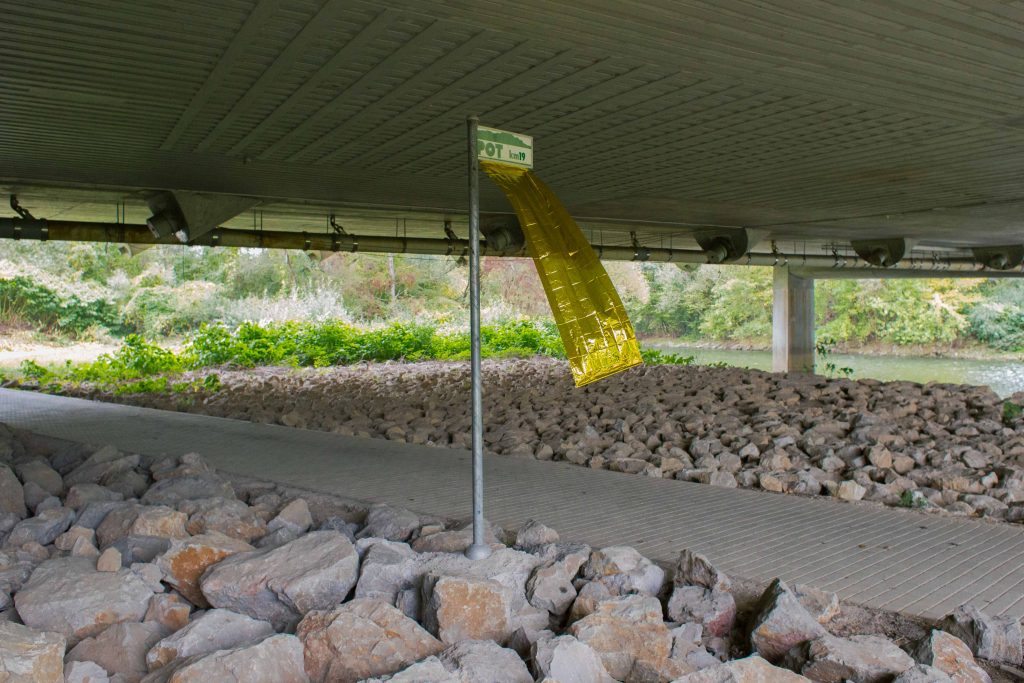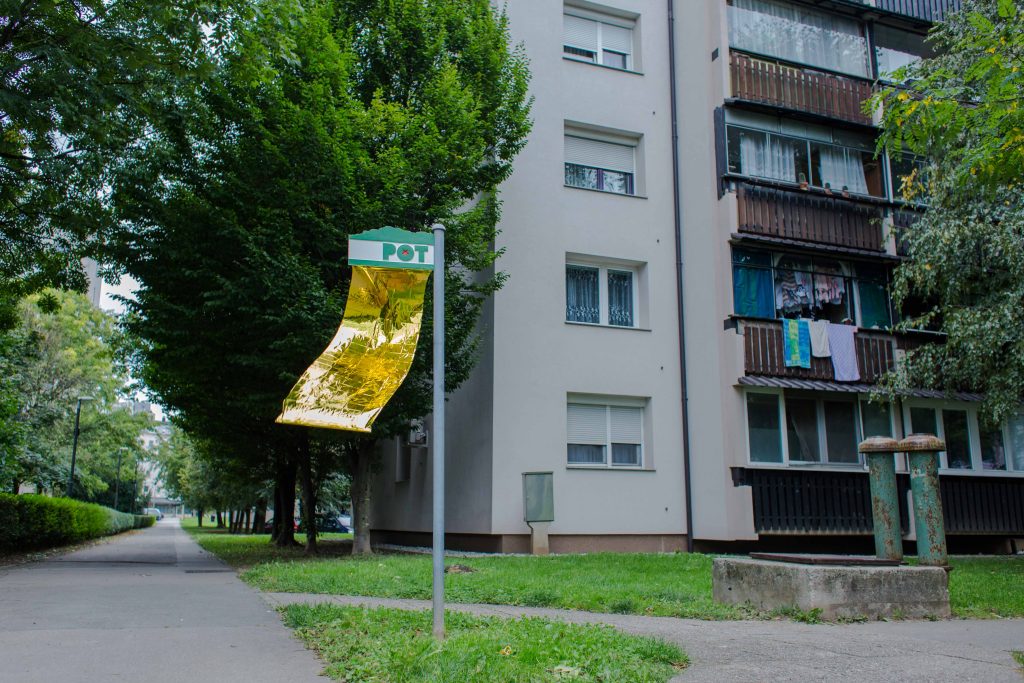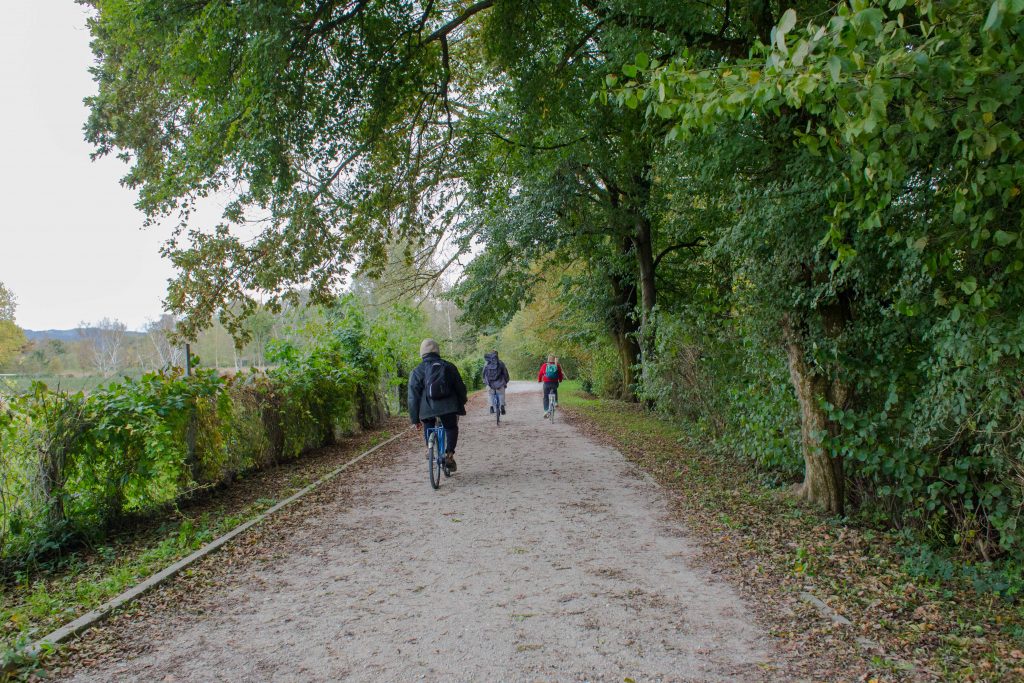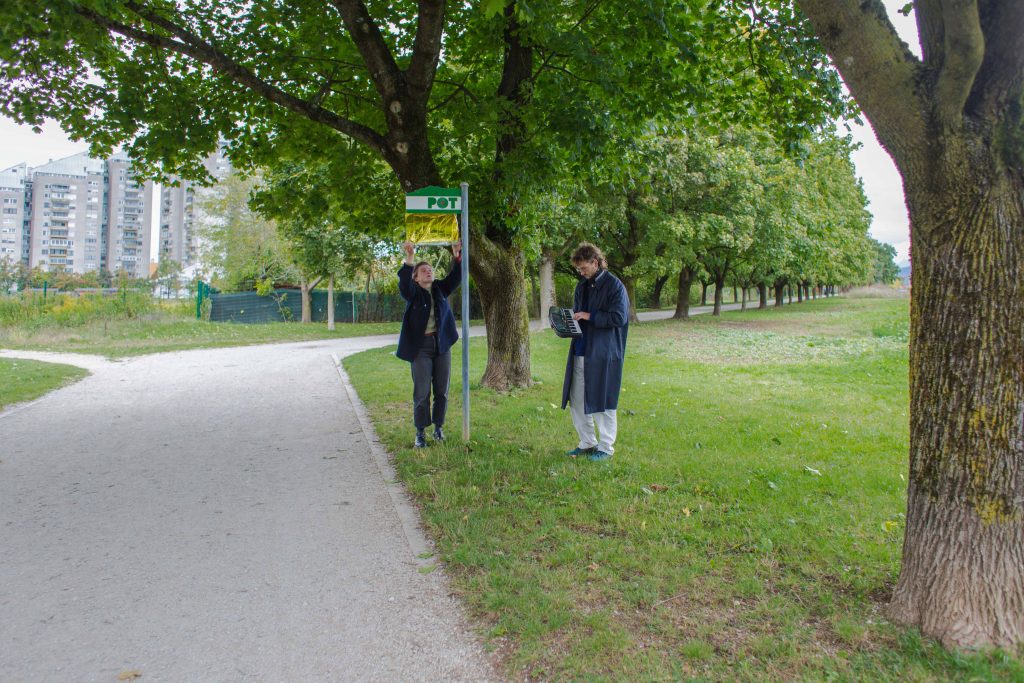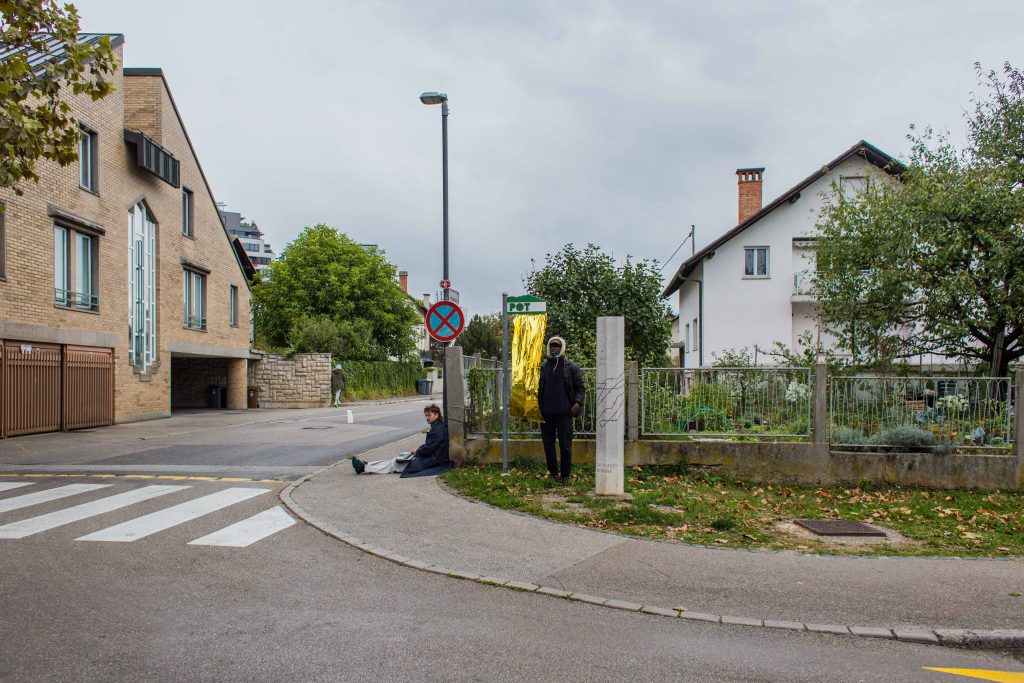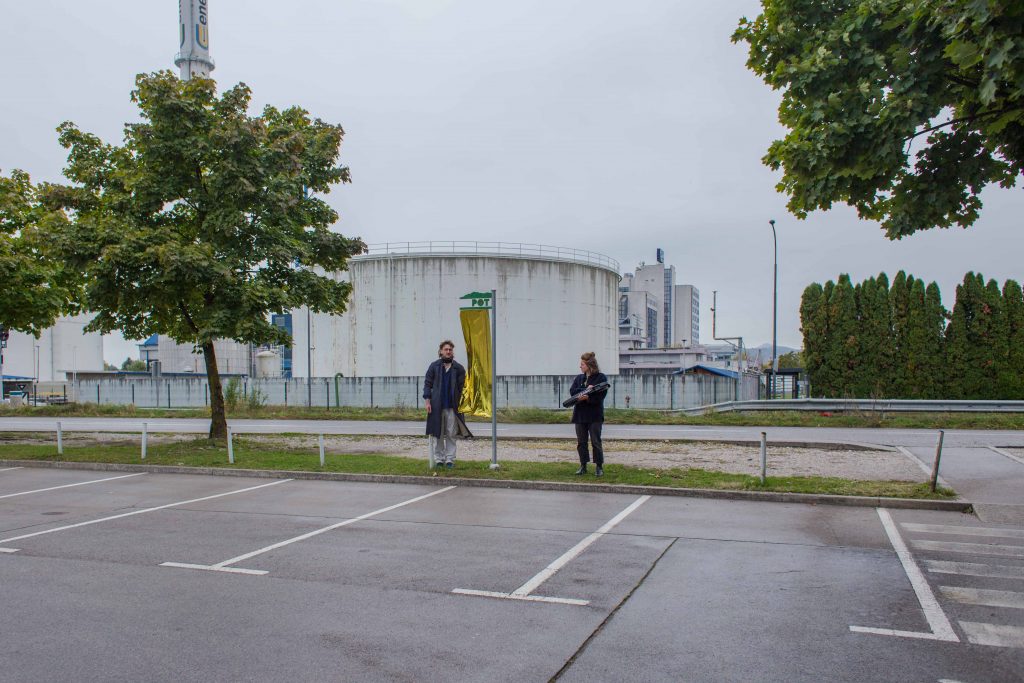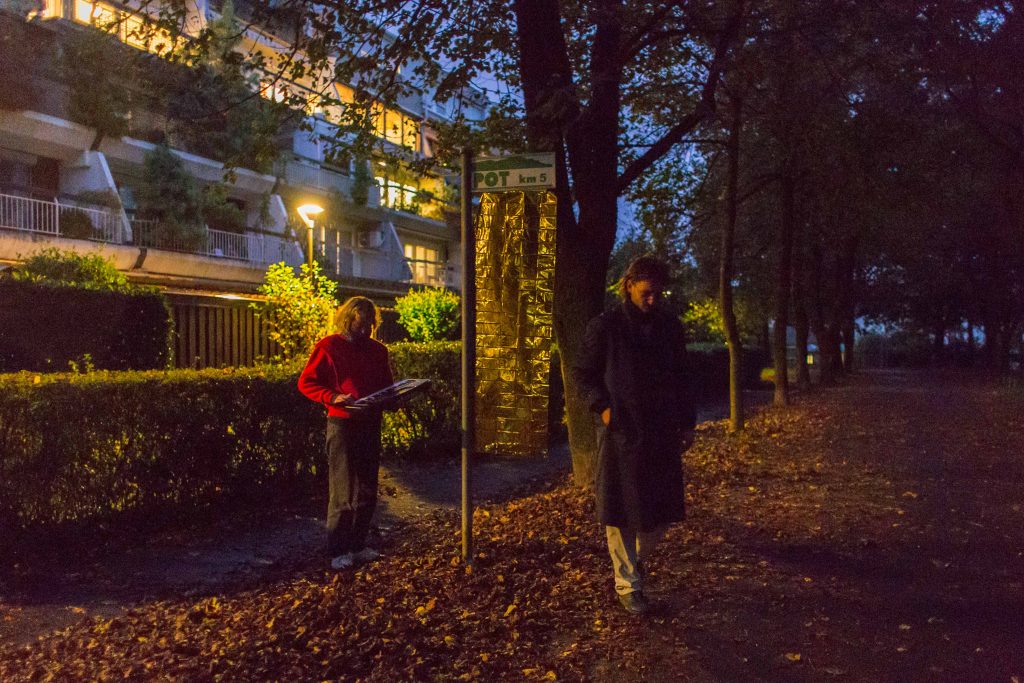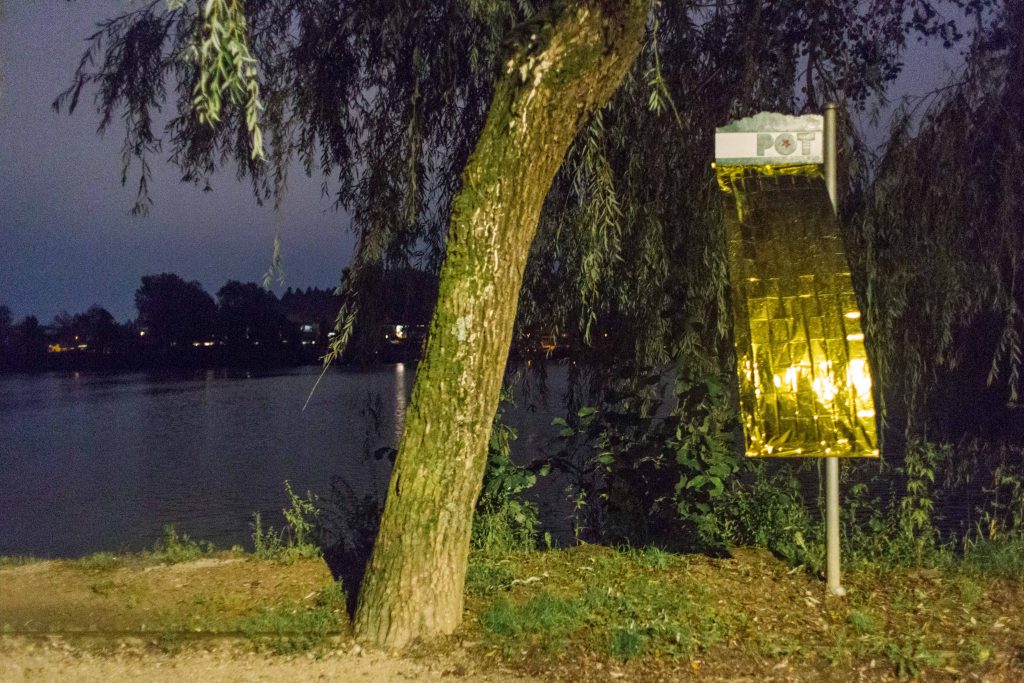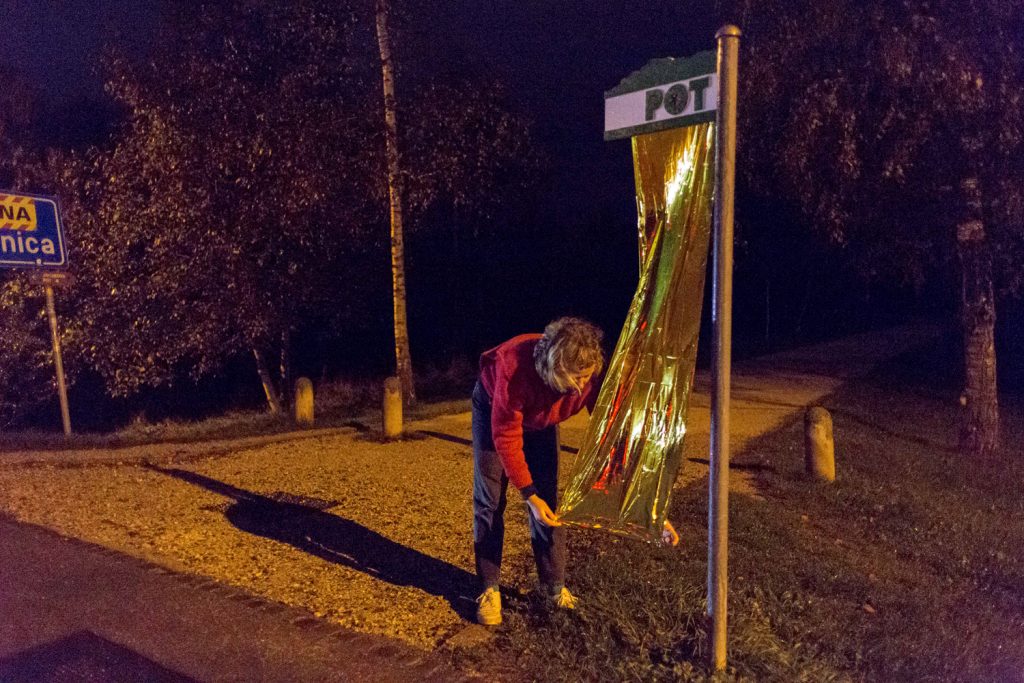 Closing happening at the Old Power Station Elektro